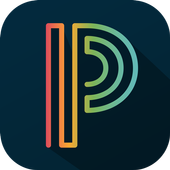 The  Power School Parent Portal gives parents access to real-time student information including attendance, grades, and assignments. PowerSchool helps keep everyone connected and informed about what is happening in the classroom. Students can keep up with assignments, parents can track their child's progress, and teachers can easily share information.
Follow this link for directions on how to set up access to your child's PowerSchool account.*
http://www.macon.k12.nc.us/resources/parent-resources/homebase-parent-portal/
~~~~~~~~~~~~~~~~~~~~~~
PowerSchool accounts can be accessed on any web-connected computer. For mobile access and instant updates download the PowerSchool APP for Apple/IOS or Android devices.
APPLE Devices
ANDROID Devices
*Please note: If you had a parent portal account for your child in any grade prior to high school that account is still available. You do not have to register for another account. Contact Tammy Foster, FHS Data Manager, if help is needed for a previous account.  Email:  tammy.foster@macon.k12.nc.us